Projeto Estratégico de Marca com foco em Design Emocional para empresa de Yoga envolvendo identidade verbal, emocional e visual. 
Foram utilizados os conceitos de Design Thinking, Design Emocional e Design Positivo.
A marca possui um universo de integração, acolhimento e interiorização nos sentidos mais puros e essenciais. Ela busca ser uma mediadora que auxilia e orienta as pessoas em sua jornada por autoconhecimento, felicidade e transcendência através das praticas de Ioga que realiza. 
Muito mais do que algo físico ela visa transformar as experiências das pessoas em algo tanto sensorial e fisiológico quanto espiritual e interno, entrelaçando a intensidade com a espontaneidade. Uma espiritualidade corporificada, com 
um universo transreligioso, não se limitando a religiões, porém com uma espiritualidade pura, simbologias transreligiosas que transcendem os tempos, as culturas e toquem os corações das pessoas, despertem compaixão e entendimento.
As mais intensas influências da marca foram as particularidades únicas da essência do Luiz, o budismo tibetano, os mudras, o movimento e composição da Ioga, a sensorialidade, integração, introspecção, as tradições, o tantra e a transreligiosidade e transculturalidade. 
As múltiplas interpretações que a marca pode expressar provém do fato de ser algo que transpassa o tempo, as culturas e religiões, universalizando seus sentidos e desbloqueando o potencial criativo que há em cada um de nós.
Strategic Brand Project focused on Emotional Design for a Yoga company involving verbal, emotional and visual identity. 
The concepts of Design Thinking, Emotional Design and Positive Design were used.
The brand has a universe of integration, reception and interiorization in the purest and most essential senses. It's seeks to be a mediator that helps and guides people on their journey towards self-knowledge, happiness and transcendence through the Yoga practices that they performs. Much more than something physical, the brand aims to transform people's experiences into something both sensorial and physiological as well as spiritual and internal, intertwining intensity with spontaneity. An embodied spirituality, with a trans-religious universe, not limited to religions, but with a pure spirituality, trans-religious symbols that transcend times, cultures and touch people's hearts, awaken compassion and understanding.
The most intense influences of the brand were the unique particularities of Luiz's essence, Tibetan Buddhism, mudras, Yoga movement and composition, sensoriality, integration, introspection, traditions, tantra and transreligiosity and transculturality. The multiple interpretations that the brand can express come from the fact that it is something that crosses time, cultures and religions, universalizing its meanings and unlocking the creative potential that is in each of us.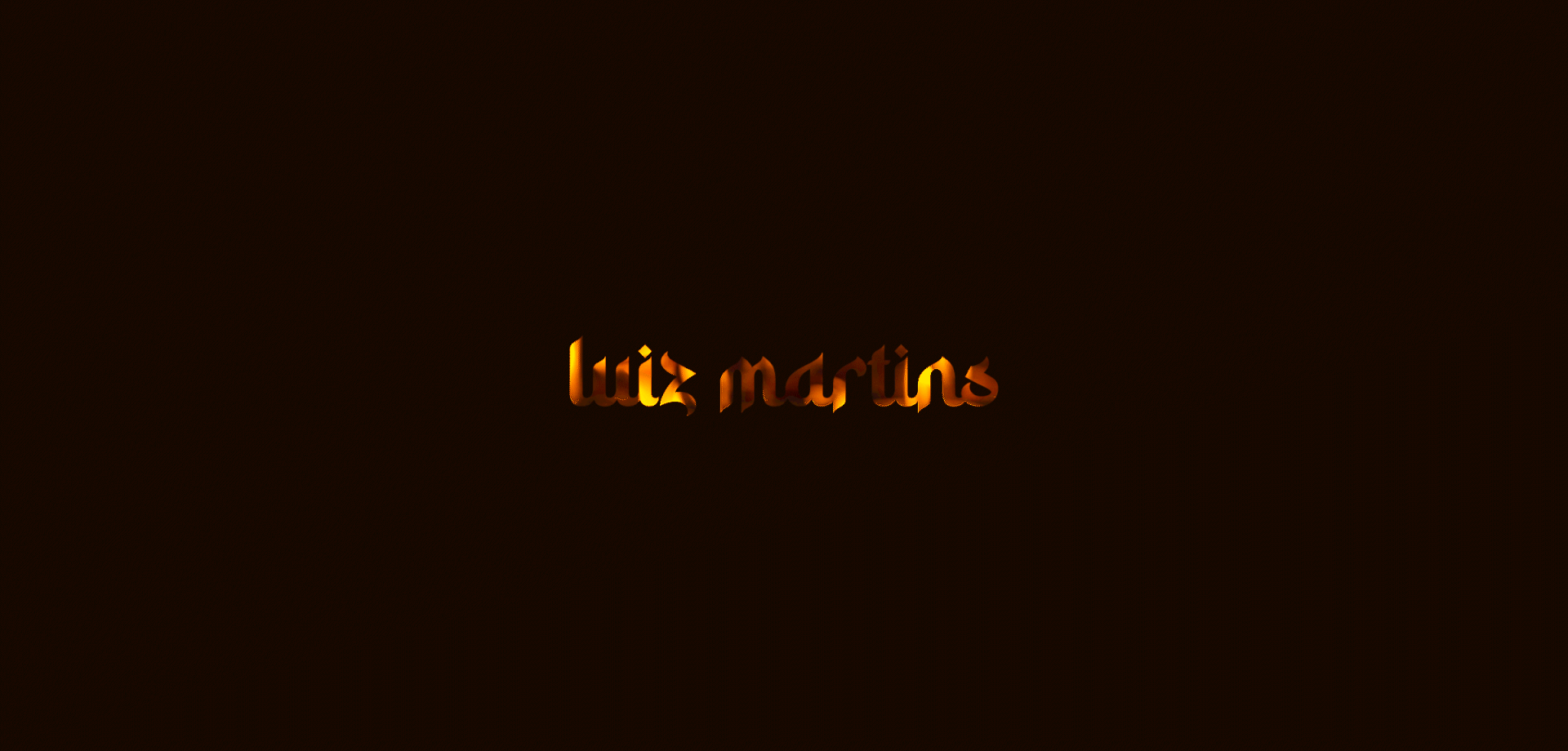 Os aspectos físicos da marca narram uma história, um conceito e contexto profundo, não se limitando a algo pré existente em uma cultura ou religião, extrapolando assim suas barreiras para algo pessoal e íntimo, mas também acolhedor às pessoas. Suas pontas expressam os sentidos, e suas formas ressignificam as simbologias do Vajra e do Bindu, emaranhando, expandindo e transbordando os aspectos sutis do que queremos passar. O símbolo pode mutar de acordo com a bagagem e história de quem o vê, tornando algo particular e universal ao mesmo tempo, que sensibilize e nos traga conforto, mostrando que tudo que precisamos pra sermos felizes está dentro de nós mesmos, em nosso centro, em nossa consciência ilimitada, fluida, intensa e espontânea. Trazendo contrastes de movimentos, posições e pluralidade.
Abordagem universal, carregada da complexidade da simplicidade, como um guia, um mediador, transitando entre os mundos e acolhendo as pessoas. 
Além disso a ideia de tecelagem, continuidade e sistema proveniente da tradição Tântrica se expressa em sua construção toda, em cada pedacinho.
The physical aspects of the brand narrate a story, a concept and a deep context, not limited to something pre-existing in a culture or religion, thus extrapolating its barriers to something personal and intimate, but also welcoming to people. Its ends express the senses, and its shapes give new meaning to the Vajra and Bindu symbologies, tangling, expanding and overflowing the subtle aspects of what we want to convey. The symbol can change according to the baggage and history of those who see it, making it something particular and universal at the same time, which sensitizes and brings us comfort, showing that everything we need to be happy is within ourselves, in our center, in our unlimited, fluid, intense and spontaneous consciousness. Bringing contrasts of movements, positions and plurality.
Universal approach, loaded with the complexity of simplicity, as a guide, a mediator, transiting between worlds and welcoming people. 
In addition, the idea of weaving, continuity and system from the Tantric tradition is expressed in its entire construction, in every single piece.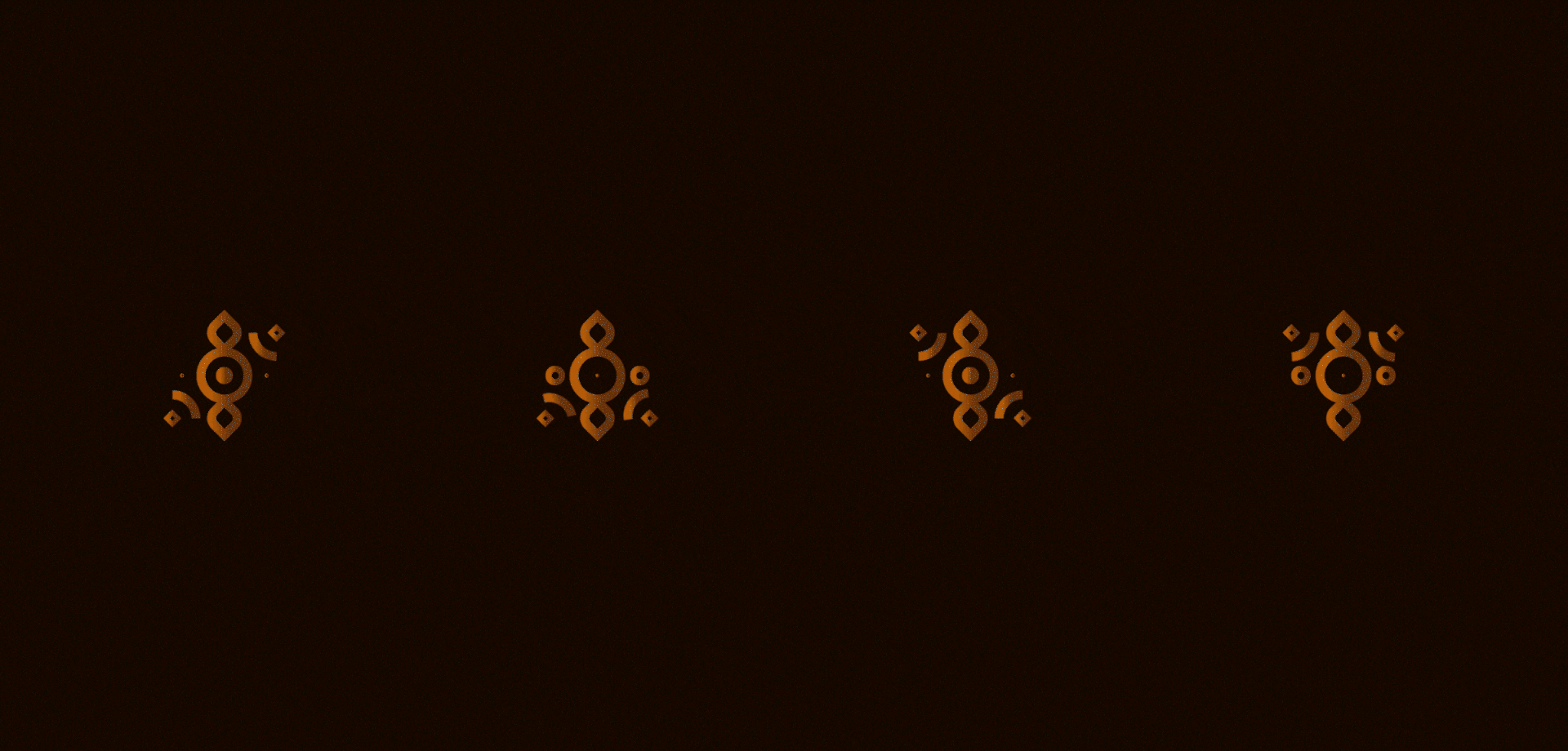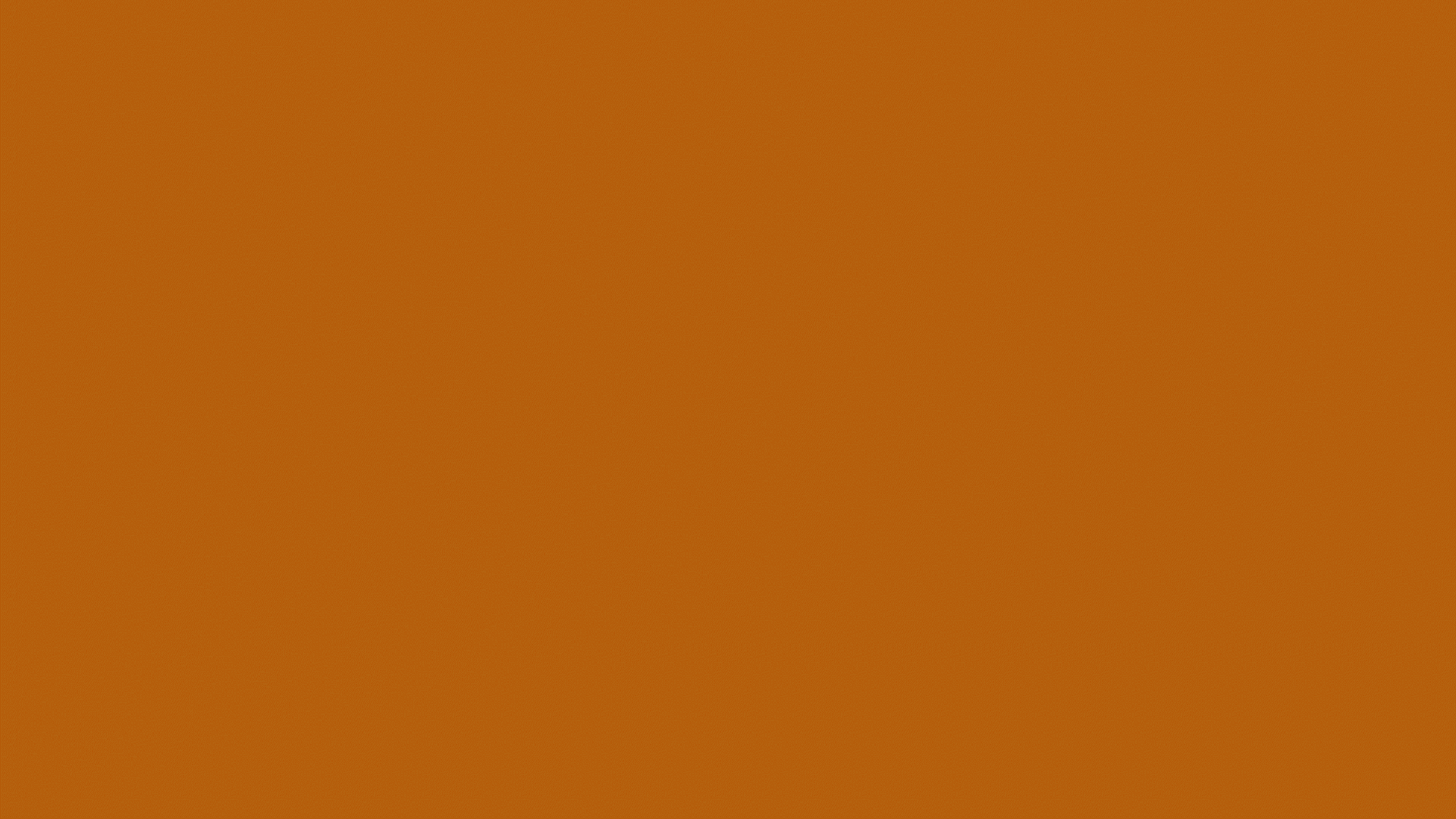 Design, ilustration and motion: Diana Coe.
Approach: Homeostasis Centered