Qual é o máximo de profundidade que nossa estrutura pode aguentar?
Diana Coe é uma designer brasileira que projeta marcas interdisciplinares com narrativas visuais, verbais e emocionais profundas por meio de abordagens de Design Thinking, Design Emocional e Biomimética. Oferece projetos que permeiam toda a estratégia da marca, naming, identidade visual e toda expansão que engloba o design da marca.
O propósito da empresa é oferecer soluções interdisciplinares inteligentes que trazem uma diferenciação super expressiva e intensa, pensadas para emoções e mesclando diferentes universos em um conceito único.
Visando projetar através dos vieses da ciência, sustentabilidade e acessibilidade, está ciente de que o processo é
experimental, mutativo e esse erro faz parte da trajetória de planejar e dar vida às ideias.
Projetos publicados em 3 livros, sendo 2 internacionais (um está em produção) com projetos da Anthos (How to design a Logo, da editora chinesa Sendpoints), da Basaten Albun (livro coreano em produção) e um nacional com o projeto pela Artemis Sustentabilidade (Catálogo da 13ª Bienal Brasileira de Design Gráfico, o projeto foi selecionado para o shortlist).
Agora convido você a mergulhar em um oceano profundo de trilhas inexploradas e misteriosas.
Diana Coe is a Brazilian designer who designs interdisciplinary brands with deep visual, verbal and emotional narratives through Design Thinking, Emotional Design and Biomimicry approaches. 
It offers projects that permeate the entire brand strategy, naming, visual identity and all expansion that encompasses the brand's design.
The company's purpose is to offer intelligent interdisciplinary solutions that bring a super expressive and intense differentiation, designed for emotions and merging different universes in a unique concept.
Aiming to design through the biases of science, sustainability and accessibility, is aware that the process is
experimental, mutative and that error is part of the trajectory of planning and bringing ideas to life.
Projects published in 3 books, 2 of which are international (one is in production) with projects by Anthos (How to design a Logo, by the Chinese publisher Sendpoints), by Basaten Albun (Korean book in production) and one national with the project by Artemis Sustentabilidade (Catalogue of the 13th Brazilian biennial of graphic design, the project was selected for the shortlist).
Now I invite you to dive into a deep ocean of unexplored and mysterious trails.
A marca foi construída por meio de 3 pilares principais que são muito diferentes, mas possuem conexões profundas e uma arquitetura visual muito semelhante. Quando entendemos um pouco da história antiga desses pilares, podemos ver que eles não são tão distantes e diferentes. Então, como tudo, eles têm uma conexão sutil e intensa entre si e podem nos mostrar como as coisas são interdisciplinares.
1. O oceano com sua fauna e flora marinha que expressam trazendo a profundidade de todos os projetos e processos envolvidos e sua enorme conexão que deu início a tudo.
2. Fungos do reino com seus micélios e esporos que trazem a ideia de mediação, diversidade e interdisciplinaridade.
3. O cérebro e seus neurônios (e a homeostase) que entrarão para expressar todas as emoções e o intangível. Trazendo as diferenciações de caminhos inteligentes e design emocional.
The brand was built through 3 main pillars that are very different, but they have deep connections and a very similar visual architecture. When we understand a little of the ancient history of these pillars, we can see that they are not so distant and different. So like everything else, they have a subtle and intense connection to each other and can show us how interdisciplinary things are.
1. The ocean with its marine fauna and flora that they express bringing the depth of all the projects and processes involved and their enormous connection that started it all.
2. Kingdom fungi with their mycelia and spores that bring the idea of
mediation, diversity and interdisciplinarity.
3. The brain and its neurons (and homeostasis) that will enter to express all emotions and the intangible. Bringing the differentiations of intelligent paths and emotional design.
Tudo está conectado. Nós somos um grande e diverso sistema vivo.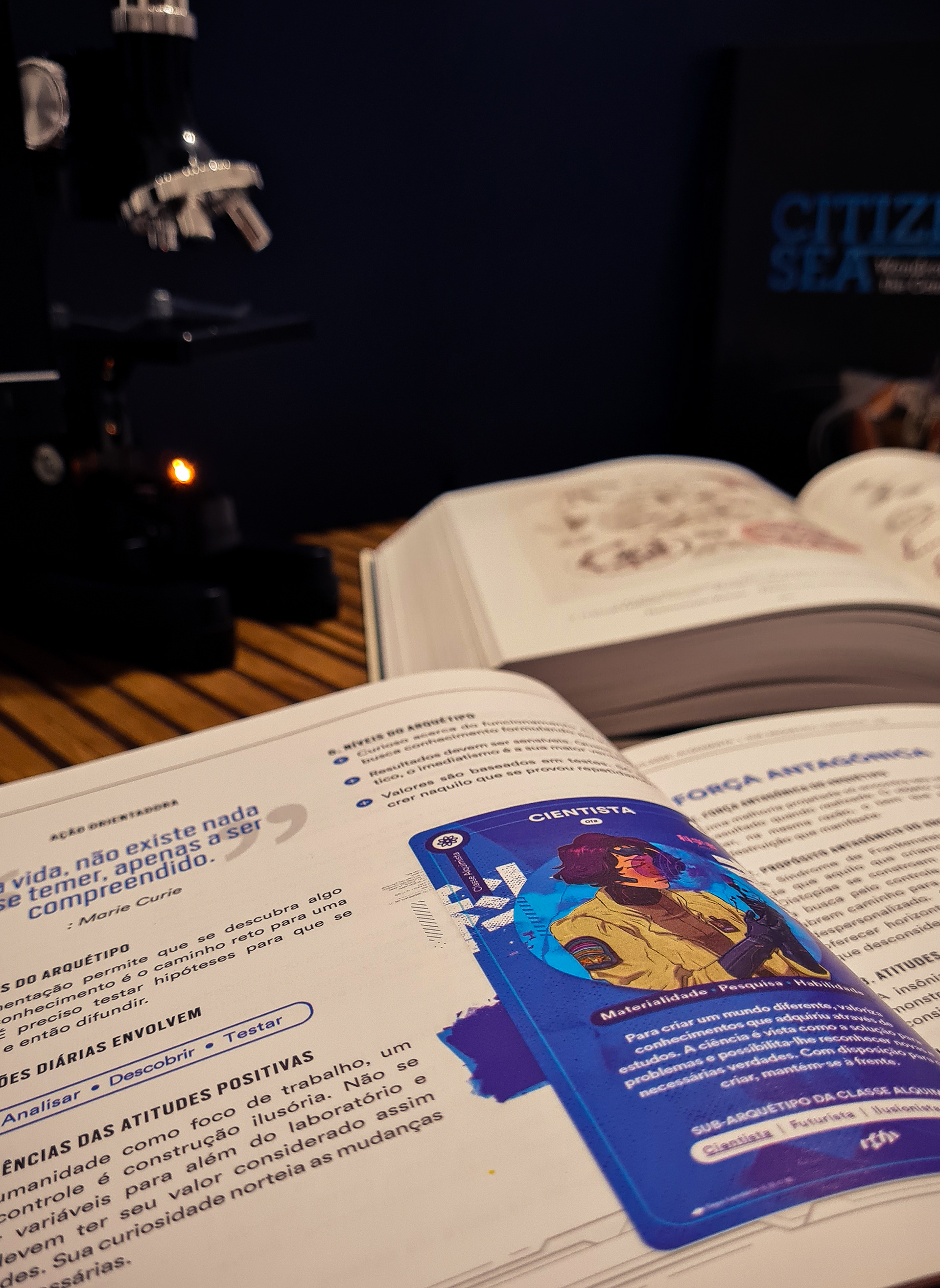 Os gráficos foram desenhados a partir de ilustrações científicas de cnidários marinhos, que representam uma imensa diversidade de formas, cores, texturas e funcionamento incrível.
Sua arquitetura também se assemelha muito ao formato dos cogumelos com sua grande variedade de formas, cores e texturas.

The graphics were designed from scientific illustrations of marine cnidarians, which represent an immense diversity of shapes, colors, textures and incredible functioning.
Its architecture also closely resembles the shape of mushrooms with its wide variety of shapes, colors and textures.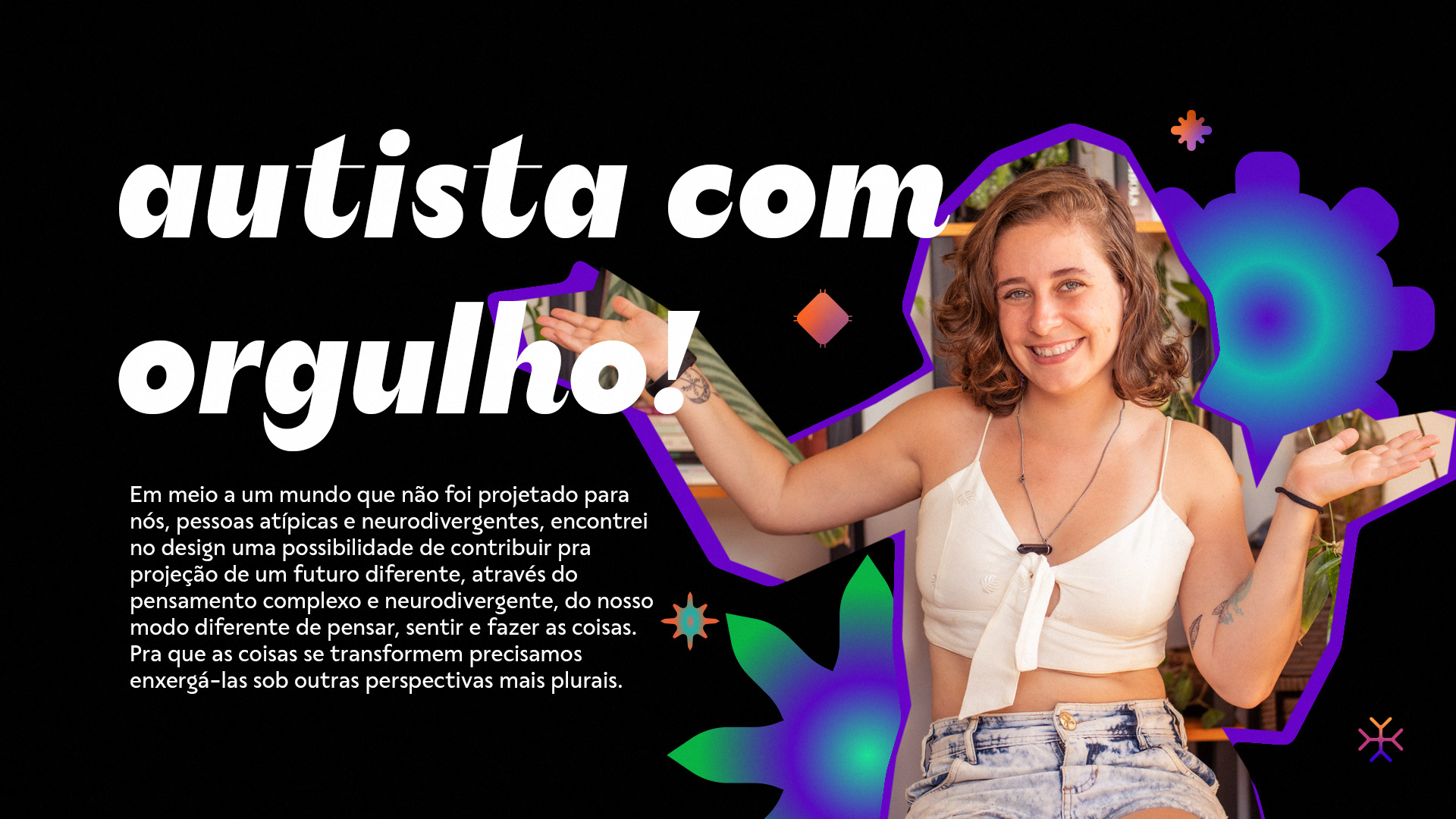 Recentemente trouxe pro mundo um workshop de marcas interdisciplinares projetadas para emoção, através de uma intersecção de processos, ferramentas e conceitos que juntei e desenvolvi ao longo dos anos. 
I recently brought to the world a workshop on interdisciplinary brands designed for emotion, through an intersection of processes, tools and concepts that I gathered and developed over the years.
Que possamos sempre projetar futuros melhores através da nossa profissão. Esse é o nosso papel e responsabilidade como designers.
May we always project better futures through our profession. That is our role and responsibility as designers.